Discography
1. Vinyl
X for baritone, choir and instrumentalists, Columbia

Ichochronos II for eletronically amplified instruments, EMIAL

Katawassia for vocal sextet, EMI-Electrola

Apokryphen for soprano, narrator and chamber ensemble

Lalita for violoncello and piano

Modes chromatiques for 2 oboes, ProViva
2. Compact Discs (CD)

CDs in Detail
Ek-statis: Dionysus, nymphs and satyrs (2023)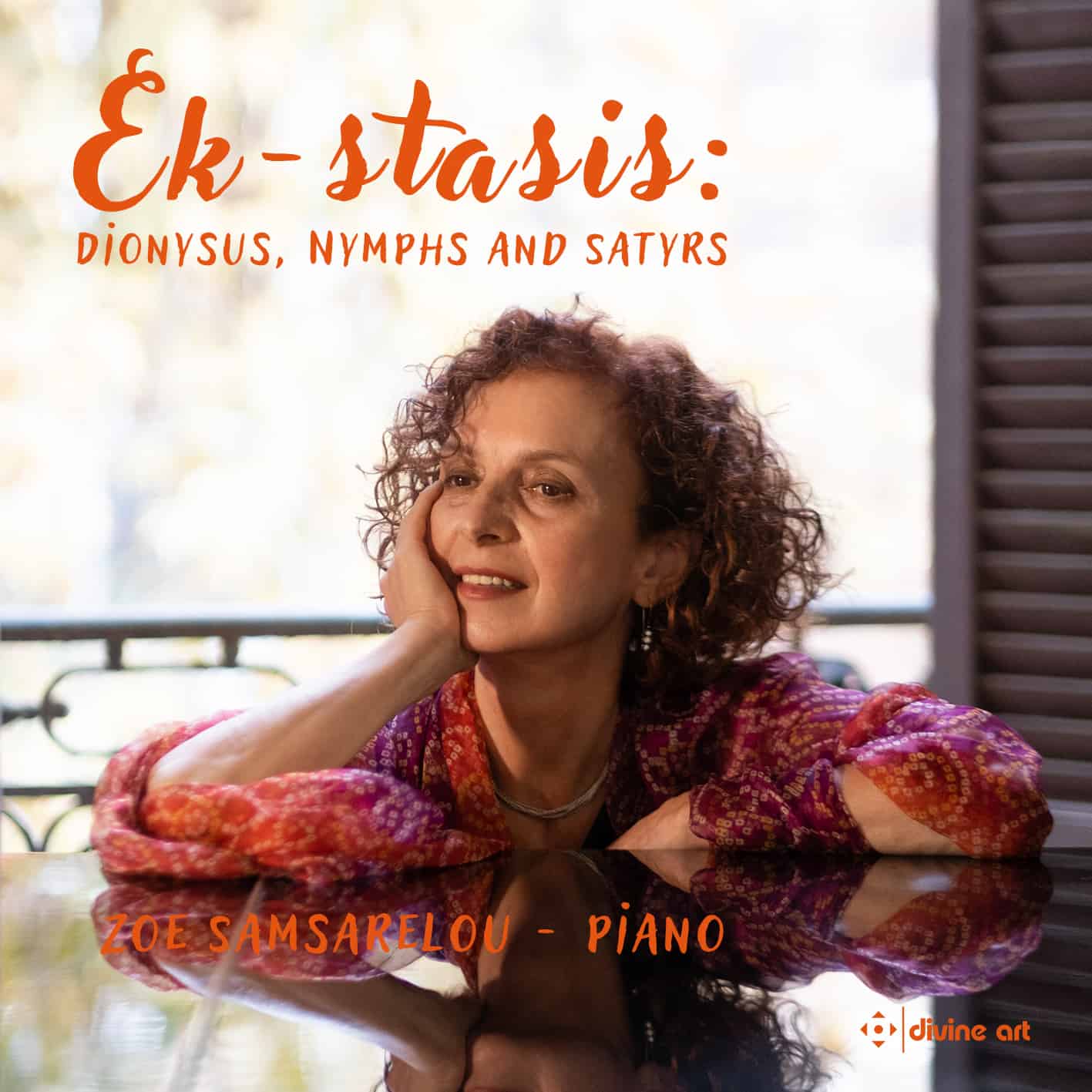 Satyr und Naiaden, Ein Satyrspiel für Klavier (2005)
Zoe Samsarelou, piano
Divine Art Records, DDX 21237, DDD (Zoe Samsarelou)
Visionen (2016)
Legetos for two violins (1988)
Sappho-Zyklus for narrator, soprano, flute, viola, and piano (2006)
À une Madone for violin and chamber orchestra (2007)
Visionen, die Schalen des Zorns for mixed choir and viola solo ad lib. (2004)
Sonate Infernale for violin and piano (2008-09)

Karla Beyer and Lucie Leker (violin), Brigitte Fassbaender (narrator), Andreas Kersten (piano), Kolja Lessing (violin), Ute Loeck (narrator), Christiane Lorenz (flute), Tatjana Masurenko (viola), Andrés Maupoint (piano), Antigone Papoulkas (soprano), Thomanerchor Leipzig under Georg Christoph Biller, Münchner Rundfunkorchester under Ulf Schirmer
Wergo, WER 73312, DDD (available from Jan 15, 2016)
Violin Recital (2012)
Sprüche im Wind (2009)
10 miniatures, ca 8'

Danae Papamattheou Matschke (violin), Uwe Matschke (piano)
Irida Classical, Irida 014, DDD
More information:
"For her recording Debut for Irida Classical, Danae P. Matschke collaborated with her father, pianist Uwe Matschke and presents a choice of repertoire which spans a wide period of music history - from the Baroque peridod with J. S. Bach's Sonata for Solo Violin in G Minor up until contemporary times with 'Sprüche im Wind' by Dimitri Terzakis."
Greek Flute Music (2011)
Zwei Märchen (Fairy Tales) for solo flute (1996)
No. 1. Senza misura
No. 2. Sehr ruhig
Katrin Zenz (flute)
Naxos, 8.572369, total playing time: 01:07', DDD
More information:
"This dazzling collection of flute music demonstrates the powerful individualism of contemporary Greek composers. It ranges widely, from the dirge that incorporates folk material in Theodore Antoniou's Lament for Michelle, to the use of ancient Greek modes in Giorgos Couroupos's Elégie. Dimitri Terzakis employs micro-intervals to sonically fascinating effect in Zwei Märchen, whilst Yannis Ioannidis explores extremes of dynamics and registers in Fragmento II, a powerful example of the vitality and variety to be found in all these compositions."
Dimitri Terzakis: Hero und Leander (2007)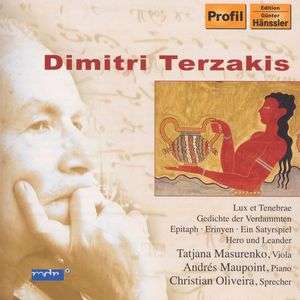 Gedichte der Verdammten
Epitaph
Lux et Tenebrae
Erinyen - Ein Satyrspiel
Hero und Leander
Christian Oliviera (narrator), Tatjana Masurenko (viola), Andrés Maupoint (piano)
Profil, Edition Hänssler, PH07017, total playing time: 63:23', DDD
Dimitri Terzakis: Daphnis und Chloe (2005)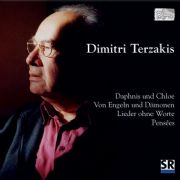 Daphnis und Chloe (1993/94)
Hélène Lindqvist (soprano), Vanja Tantikova (viola)
Von Engeln und Dämonen (1995)
Vanja Tantikova (viola)
Lieder ohne Worte. Zweiter Zyklus (1994/95)
Hélène Lindqvist (soprano)
Pensées (1997/99)
Alfons Kontarsky (piano)
Col Legno, WWE 20066, total playing time: 78'
Dimitri Terzakis: String Quartet no. 5 (2005)
String Quartet no. 5, Artemis Quartet
Die Farben des Ozeans, Almut Rössler (organ)
Lieder ohne Worte, Cycle II and III, Gilah Yaron (soprano)
Liturgia profana, Bromma Kammerchor, Lykourgos Angelopoulos (tenor)
c p o 83-98, total playing time: 74:50', DDD
Incontri - Modern Works For Flute / Christiane Lorenz (2005)
Zwei Märchen für Flöte solo, Christiane Lorenz (flute)
Cybele CD 360.701, DDD
Bach, Franck, Messiaen, Terzakis: Organ Works / Almut Rössler (2003)
Die Farben des Ozeans, Almut Rössler (organ), Marcussen organ, Willbrordi cathedral, Wesel
Motette 13071, DDD
Raschèr Saxophone Quartet (2000)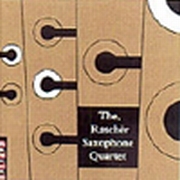 Panta rei for saxophone quartet

1994 and 2000?


Caprice 21435, DDD
Saxophone and Piano 3 (2000)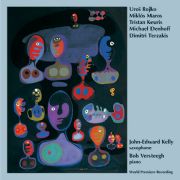 Der Hölle Nachklang (1992) for saxophone and piano
John-Edward Kelly (saxophone)
Bob Versteegh (piano)
Col Legno WWE 1CD 31 891
Dimitri Terzakis: Konflikte (1998)
Konflikte, Alloys-Ensemble
Stimmen, Saschko Gawriloff (violin)
Apokryphen, Ingrid Schmithüsen (soprano), Michael Thomas (narrator), Düsseldorfer Ensemble
Lalita for violoncello and piano, Boris Pergamenschikow (cello), Pavel Gililov (piano)
Modes chromatiques, Burkhard Glaetzner and Ingo Goritzki (oboe)

Pro Viva ISPV 185 CD, DDD
Dimitri Terzakis: The Gates of Night and Day (1998)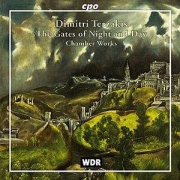 String quartet no. 2 Berne String Quartet
String quartet no. 3 Leonardo Quartet
Die Tore der Nacht und des Tages; Beate Zelinsky (clarinet), Brouwen Murray-Berg (piano), Ingrid Schmithüsen (voice)
Sappho-Fragmente; Halina Lukomska (voice), Katerina Zlatnikova (sandouri)
Ethos B; Stuttgarter Ensemble für Neue Musik
Katawassia; Collegium Vokale Köln
Erotikon; Halina Lukomska (soprano), Hermut Giesser (clarinet), Egon Stegemöller (violin), Klaus Heitz (cello)
Oktoechos; Berlin Philharmonic Octet

c p o 999 572-2, total playing time: 77:34', ADD/ DDD
Dimitri Terzakis: The rape of Europa and other works (1997)
Nomoi for psaltis and ensemble
Gesänge der Liebe und des Todes for vocal quintet
Etude chromatique for violin and piano
Der Raub der Europa for soprano and chamber orchestra
Trias for piano trio


Koch/Schwann Musica Mundi 3 15 782 H1
Offene Welt. Andere Welten - 50 Jahre Neue Musik in NRW (1997)
Sechs Monologe for high voice and orchestra
Michaela Krämer (soprano), Radio-Symphonie-Orchester Berlin under Arturo Tamayo
Koch/Schwann Musica Mundi 3 50 371
Chamber Music for Baritone Saxophone / Linda Bangs-Urban (1996)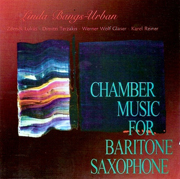 Poème trivial for bariton saxophone and piano
Linda Bangs-Urban (bariton saxophone), Ursula Trede-Böttcher (piano)
Coronet CD-Cor 401-8
Cover image kindly supplied by Jeff Crompton, Atlanta
Donaueschinger Musiktage 1992 (1993)
Rabasso for saxophone quartet, viola, cello and double bass
Raschèr Saxophone Quartet
trio basso
Col Legno 31860
Music for Two. New Music for Recorder and Guitar (1988)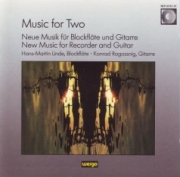 Fthorai for recorder and guitar
Hans-Martin Linde (recorder)
Konrad Ragossnig (guitar)
Wergo WER 60142-50